Making the Christmas Puddings
---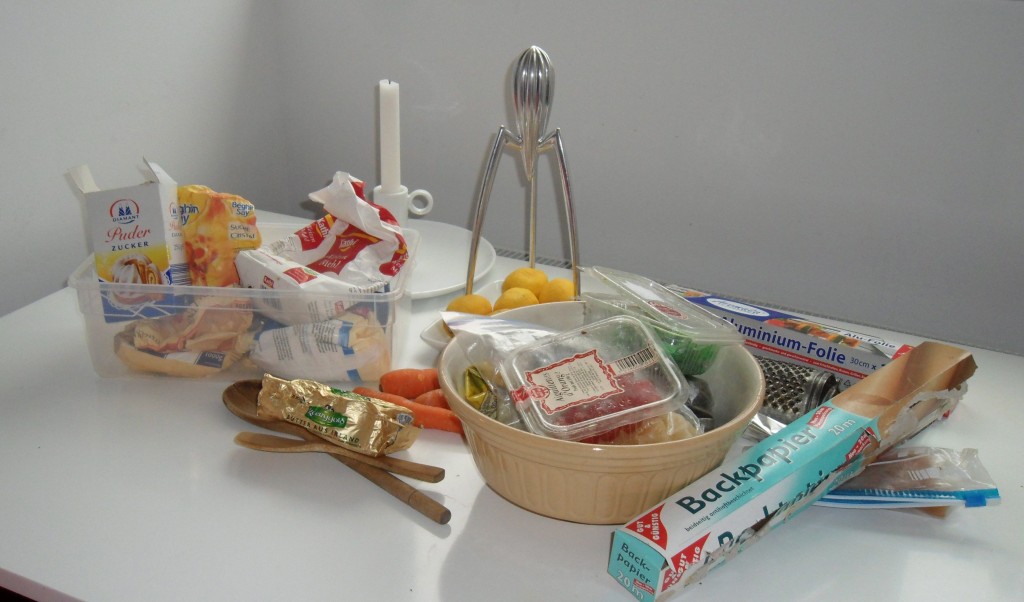 My friend Janis has a problem.  She collects dogs. Big dogs. And then, when she has the dogs, she doesn't – like the rest of us – just let them run riot, she brings them to a "Université des Chiens" to have them tutored ("in wha Belle?"….oh  I don't know, metaphysics?) and then they (sometimes) behave themselves, but then, dogs will be dogs…..and for the first year they had  a Giant Schnauzer, her husband spent every meal with the dog's lead strapped tourniquet-like to his thigh in an effort to keep her – literally – at heel.
You know the character Rabbit in the book "Winnie Ille Pu"?….sorry, that's the Latin version…I think it's called "Winnie-the-Pooh" in English.) Rabbit is never pictured, or quoted, alone. It is always "Rabbit and all her friends and relations." Janis is a bit like that. She not only collects dogs, she also collects people, including her children's friends (she also has lots of 'yours, mine and ours' children) and stray language students. Traditionally, Janis and her family come over to us for a drink on Christmas morning. We have to source, sort and polish drinking glasses for days beforehand in order to have enough to go around. F'rinstance, a couple of years ago, an airline pilot nephew was rostered to fly to Lyon on Christmas Eve and out again on December 26th.  So on landing, he immediately hires a car and drives up to his Auntie Janis….but at least he didn't need a glass, so it was a case of "Paulie put the kettle on….."
So every year, I offer to make the Christmas pudding for Janisandallherfriendsandrelations. This year, I happened to be in Berlin when it was time to start the gathering, stirring, pleating of basin paper and foil covers (to allow for steam and expansion) and tying with twine (for things fall apart the centre cannot hold) and the boiling process. Everything necessary for cooking is not always in my Berlin kitchen when I need it. It took us a very long time and the aid of Science and German language expert friends to ascertain what raising agent to buy in lieu of our usual Shamrock Irish Bread Soda and English Royal Baking Powder.
I went to make the puddings and became so overwrought that I posted a Social Network stream of (dazed) consciousness as I proceeded, first asking…."Where are the men in the white coats when you need them? Typical.  It's like the 46A bus and policemen….they don't arrive for aeons and then they all come together. I want to weigh the flour. The scales, bought in Berlin, is digital (digital should mean 'fingers' except in horology, where hands mean 'analogue'.) I find and print out an English language translation for the instructions and start stabbing buttons…. "press 5 times to set weigh/mode……" But now the battery is dead, so the only reading is "Lo". What became of judging the weight of butter by the size of the yellow fat in the greaseproof wrapping?  What became of measuring ounces with a table spoon?…..or indeed, of measuring alcohol with a fork? My favourite culinary advice, from, I think, Darina Allen….or maybe it was her mother-in-law Myrtle, but definitely not her daughter-in-law Rachel was that alcohol in cooking should always be measured into the other ingredients with a fork. I passed on this advice to a Canadian friend, who, being Canadian, looked at me with an odd expression and said "but….wouldn't the whiskey pass through the tines?" Canadians. You just gotta love 'em.
Maybe that is what has become of Justice in the modern world.   Her scales are digital. She cannot weigh, she cannot understand the measurements, they do not translate into comprehensible balances of right and wrong.
Meanwhile, back in the kitchen on the banks of the Spree, in an area which used to be behind a very big, high wall, I am losing my will to ho-ho-ho, to make wishes with every stir……to make Christmas puddings…..to live. So P goes across the courtyard to borrow a weighing scales from our neighbour, a Doctor of Political Philosophy and the official translator of Jürgen Habermas.   Nota Bene: This is not a mere aside. It is as important to this story as ladling whiskey with a fork. Habermas deals in critical theory, pragmatism and the public sphere, social theory and epistemology, the rule of law in a critical social-evolutionary context, emancipation, and the human capacity to deliberate and pursue rational interests. He is known for his work on cosmopolitanism and the concept of modernity, action theory and poststructuralism. All of these are vitally relevant to Facebook, the chronicling of one's status on same, and the making of Christmas puddings.
Scales on table, we begin to weigh and chop and stir and mix and squeeze.  (One should always cook with love, my Goddaughter Lucy Pearce says; the end result is influenced by the moon's and tides' cycle in relation to a woman's moods.) It is time to add the rum. Ah rum!  Gimme rum! I measure in the rum with a fork and taste to ascertain the love in the end result. Uh-oh…..eggs.  Bleary eyed I go back to my butter-smeared, Demarara sugar-sticky laptop, half concealed – as it is thin as tinfoil – under the tinfoil on the kitchen table –  and type "Eggs….I furgot….firgot…..fugorabou the eggs…….."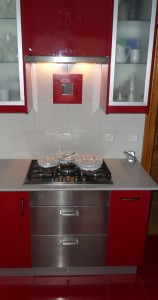 Post Scriptum. It is done. I found 3 saucepans large enough to boil the puddings: one stainless steel saucepan (Dunnes Stores) one enamel deep-fat frying saucepan (Lidl) and one aluminium saucepan whose provenance is lost in the mists of time. Preoccupied with rum, I didn't check the stovetop often enough, and the aluminium saucepan of dubious provenance burned dry.  Unfortunately, that contained the pudding of the Doctor of Political Philosophy. I will have to decant it, cut off its bottom and once again take out the rum and the fork, to entice it back to plump, juicy life. Ah well, he is, at least, from Bishopstown, and I am adding to the gift a drum of old fashioned Bird's Custard powder, purchased in his family's local Centra supermarket and carried back to Germany (with no regard for time, tides, or weight allowances, but with love) to give him the real taste of home…………