The €25,000 bottle of whiskey
---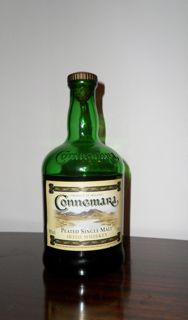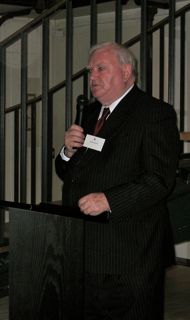 In March 2006 we were invited to a St Patrick's Day party by Anglo Irish Bank in Geneva.   The guest speaker was Tim Pat Coogan, former Editor of the Irish Press.  It was a swell affair in a swanky venue.  Tim Pat Coogan's speech, delivered without humour, without inflection, was probably the worst I have ever heard on the state of the Irish nation.   Coogan seemed overtired, but he was not emotional….in fact, he appeared so vacant as to be without any emotion at all.    He could not recall my mother, the journalist Jean Sheridan, who had written for the Irish Press during his entire tenure as Editor.  He could not remember me, though I came to the Press group on her coat tails and was on his contributing staff.   But then he was very busy at the time, writing books about the IRA as the Irish Press began its sad slide towards its doom, the death of three titles and the loss of 600 jobs.
Anyway, we had a grand time at the Anglo Irish Bank party. To mark the occasion I wore my special St Patrick's Day tights – black, with green shamrocks – and remember doing an Irish pole dance (that would be from the waist down) to show them off to best advantage.  The food, in abundance, was gorgeous, there was more champagne than one could possibly drink and the party favour was a bottle of Connemara Peated Single Irish Malt Whiskey.   There  were a lot of Anglo-Irish guests in attendance and everyone was well behaved, but lively. (Everyone in Geneva is always well-behaved, except for Hannibal Gadaffi who, with his wife, was arrested for "allegedly" beating two domestic staff at a Geneva hotel in 2008. The couple were released two days later, the charges dropped and the staff compensated, but Hannibal's father Muammar, has since held a grudge against Switzerland, shutting subsidiaries of Swiss firms in Libya, arresting two businessmen, cancelling flights between Tripoli and Geneva, withdrawing $5bn from his Swiss bank accounts and last year declaring holy war against, and a total economic boycott of, Switzerland.)
Some time later, when my husband and myself were discussing where to invest a precious few bob, we thought of Anglo Irish Bank and what a friendly bunch they were and what a nice bottle of whiskey they had given us, and that it would be a fine thing to have a share in their enterprise. So we invested €25,000.
Expensive old party that.  Expensive expenses and liquidities we paid Tim Pat Coogan.   Expensive bottle of whiskey.